Artifact Gallery - a few objets trouvés.......
From an early age I seem to have been making things, in some cases practical, and in others just for my own amusement. This started partly out of necessity, partly out of a fascination with the nature of objects, and the need to know for myself how things were made. I find it fascinating how much form and function are often so inextricably linked in the natural world, and this led me to an interest in ergonomic design, balance and structure, all of which have close ties to musical instruments and composition.
I had hoped that one day I would make a cello, but only got as far as roughly completing the parts of a violin, including the scroll, ( pictured right ) before realising that probably only a lifetime of experience in the craft would be the mimimum requirement to achieve a result that would in any way satisfy my aims! Carving a scroll presents many challenges in three dimensional form, trying to arrive at a harmonious balance between the facets when viewed from all angles. Nature does it effortlessly in the simple shell of a snail or an unfurling fern!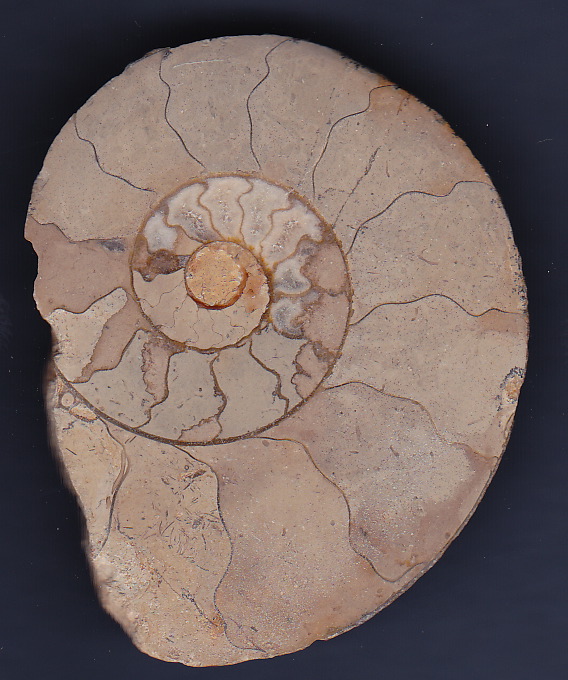 Tree Fern Scroll Violin Scroll
Before Stradivarious Ammonite Scroll Welsh / After Stradivarious
---
Apart from drawing and painting, some other distractions have been silver work, carpentry, upholstery, and on the domestic front, bread-making and various DIY pursuits. All of these give me inordinate pleasure - the object of the excercise - as well as, in many cases, the satisfaction of not paying someone else to do them!
A parallel pleasure exists in creating something from "nothing", detritus, or discarded objects, or finding alternative materials to those considered expedient for the task - probably the nascence of invention!
( or even the Mother of it......)
---
Once on a visit to Herculaneum I was astonished to see some tiny pieces of Roman mosaic had been swept into piles of rubbish along with ice-cream wrappers and drinks cartons. To think that every tiny piece had been cut by a Roman slave all those years ago, before the Vesuvius eruption of AD 79, and that they were now about to be trashed, gave me an overwhelming sense of wasted human effort, not to say skill. My attempt to redress this ( following the discrete extraction of a few pieces from the rubbish ) resulted in a recreation of a mosaic fragment. Which subsequently resumed life in AD 2010 as a table! Theft, forgery , replica, fake or artifice.........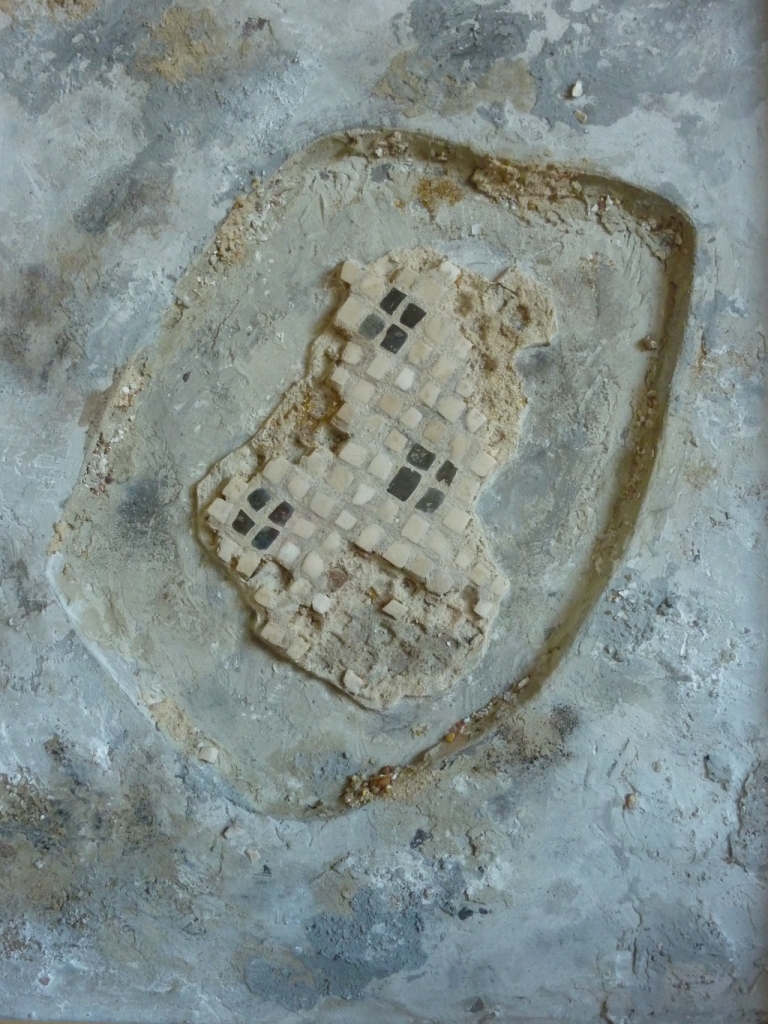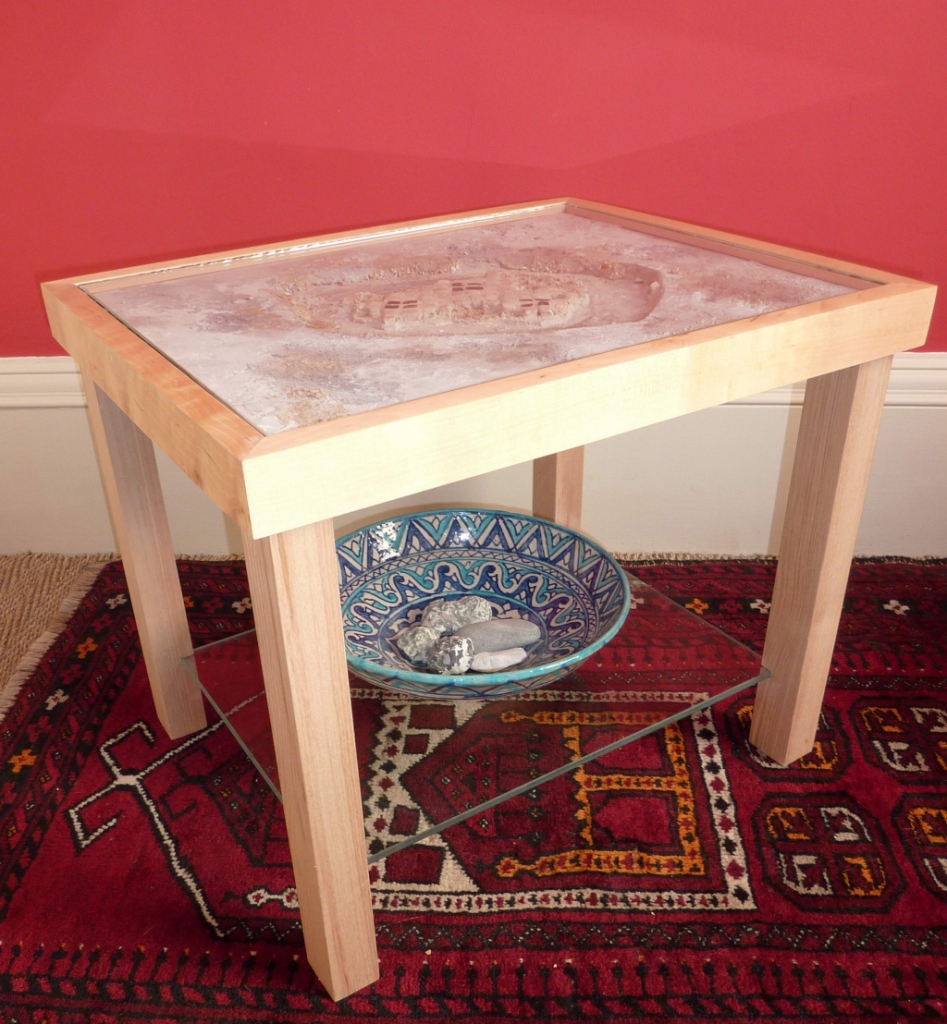 Heculaneum Mosaic AD 79
Re-created Londinium 2010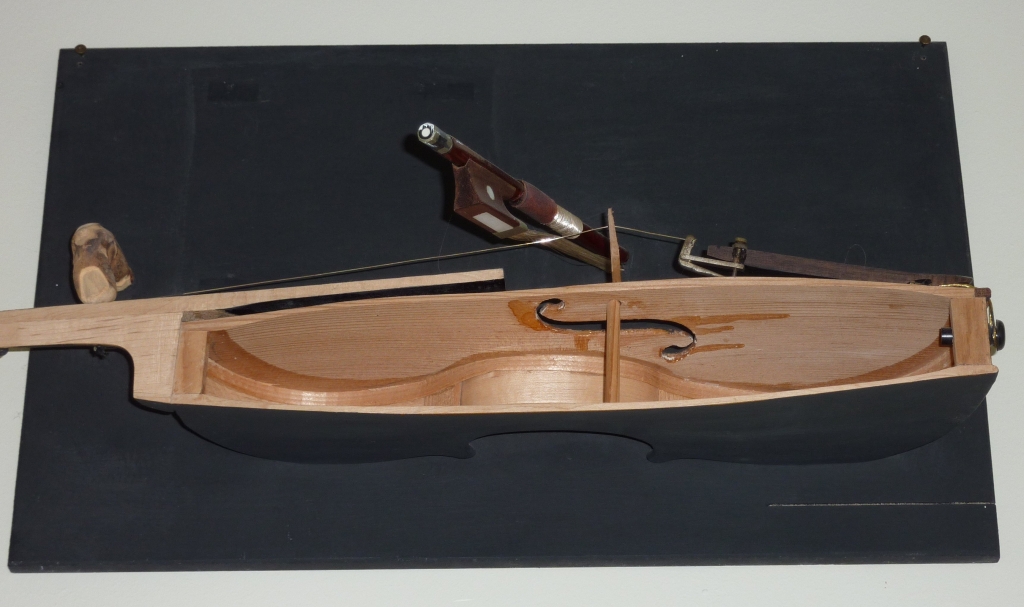 "Sound Source"
Sawn-in-Half Violin made for an Exhibition of Roger Hansell 's work
An attempt to de-mystify the phenomenon of vibration becoming sound. The mystery of the sound-post ( the French call it "L'ame" - the soul ) was revealed to me at a very early age in my cello-playing career, when, as a result of an accident, I lost my sound-post, and with it, to my consternation and confusion, my sound.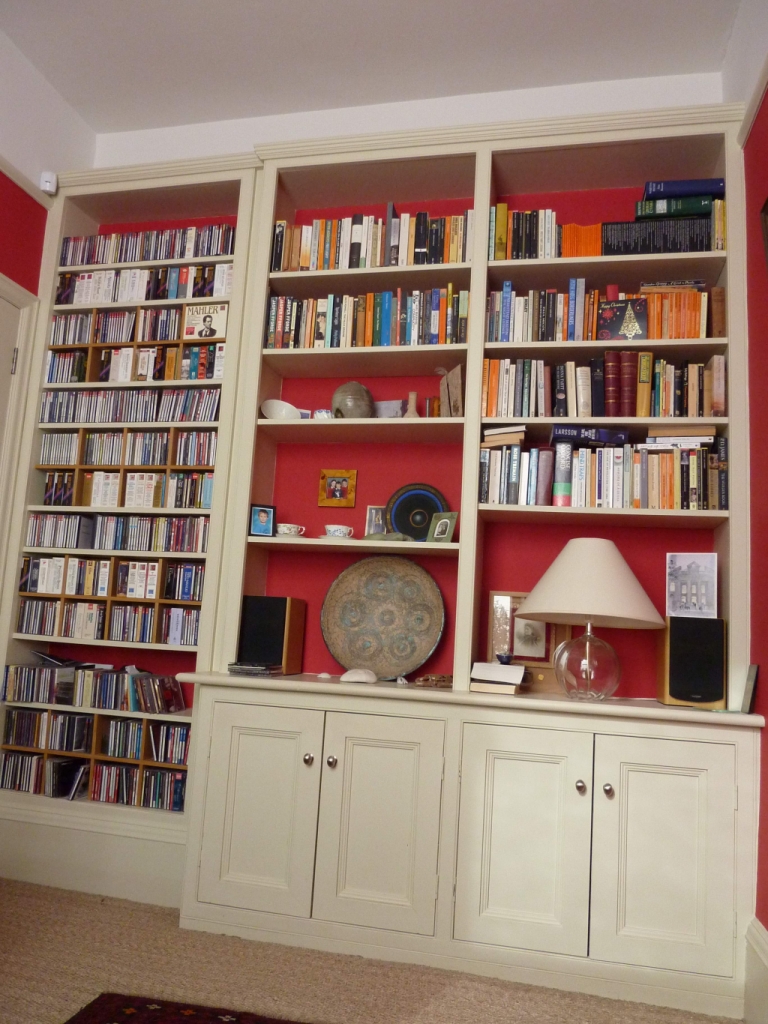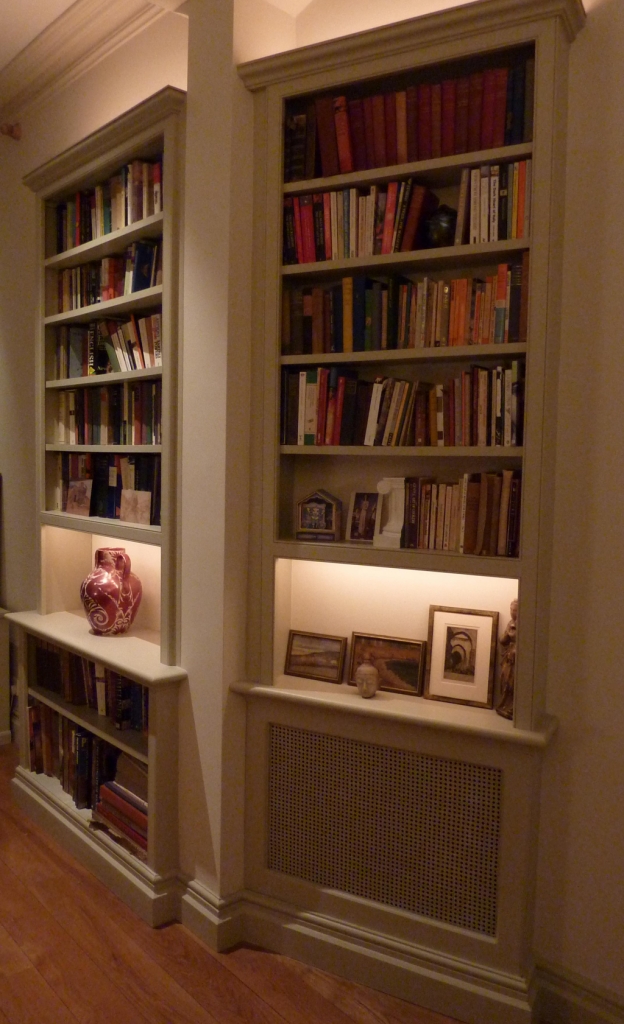 Fitted Book Cases
Making shelves and book cases for family and friends is probably a more useful application of carpentry than sawing violins in half. Placing books on new book shelves is an almost sensual pleasure!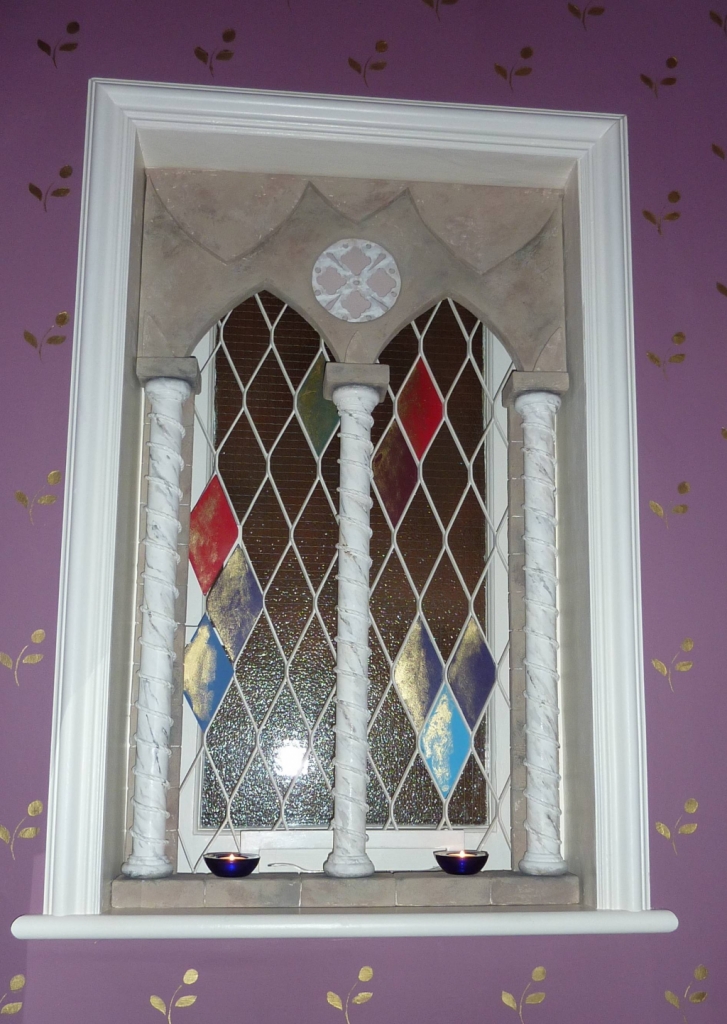 Faux Florentine Loo Window
Inspired by a visit to the Davanzati Palace in Florence, it ocurred to me that a downstairs loo window with a strictly functional security grill could become something more fanciful if given a little TLC and a dash of whimsy. When visitors use the facility, the addition of a fragrant candle from the Santa Maria Novello Perfumery transports them to an altogether more refined world of the senses...... if not at the same time filling them with an overwhelming need to unburdon themselves with a few "Hail Marys".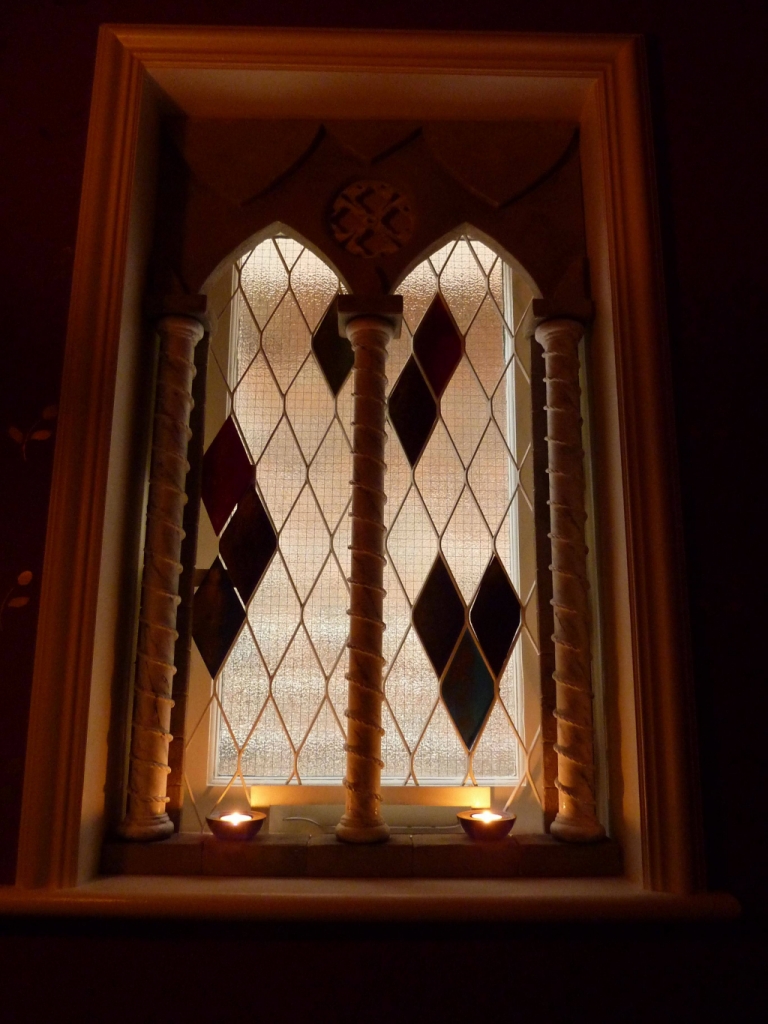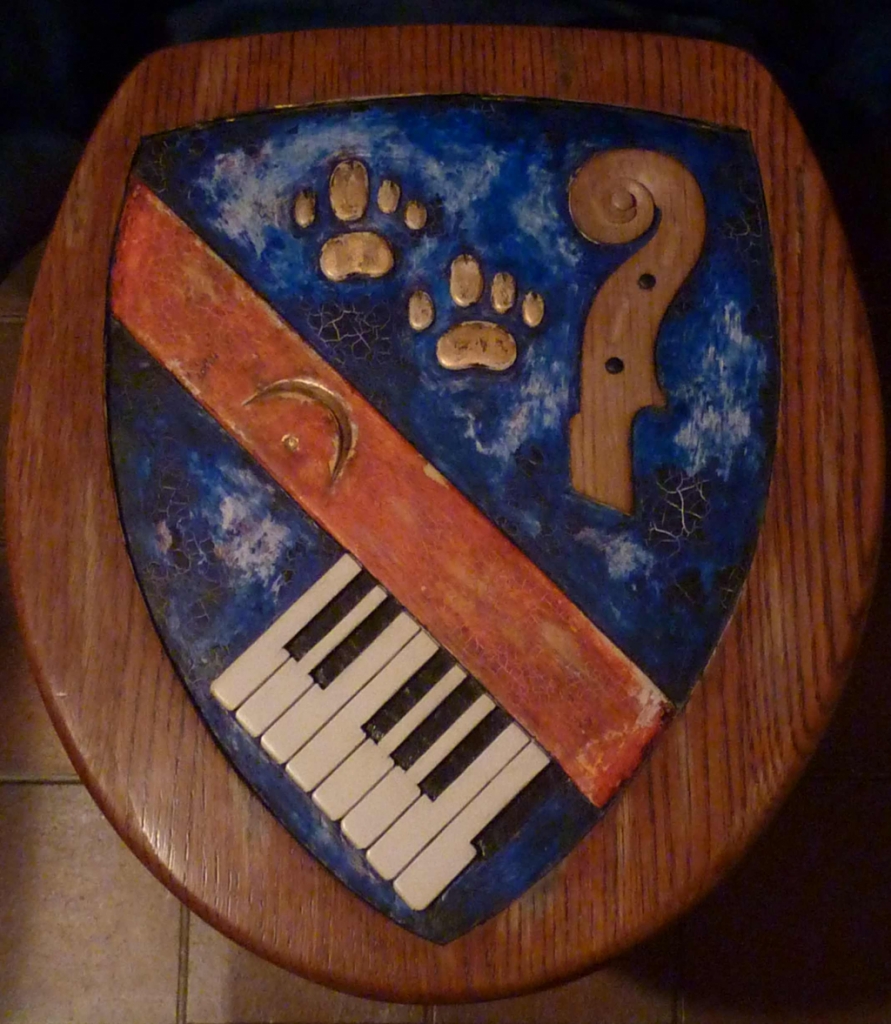 Carved Loo Seat
Faux " Mediaeval Coat of Arms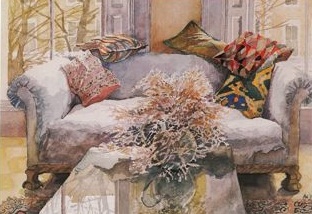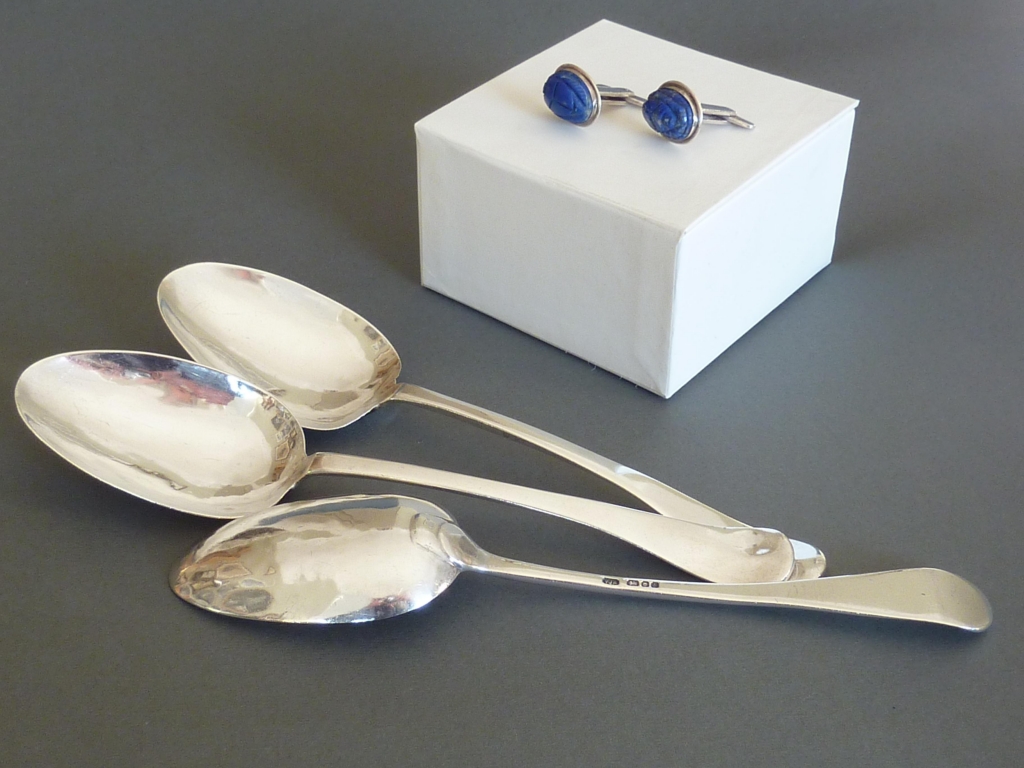 Upholstered Sofa Silver Spoons & Cuff Links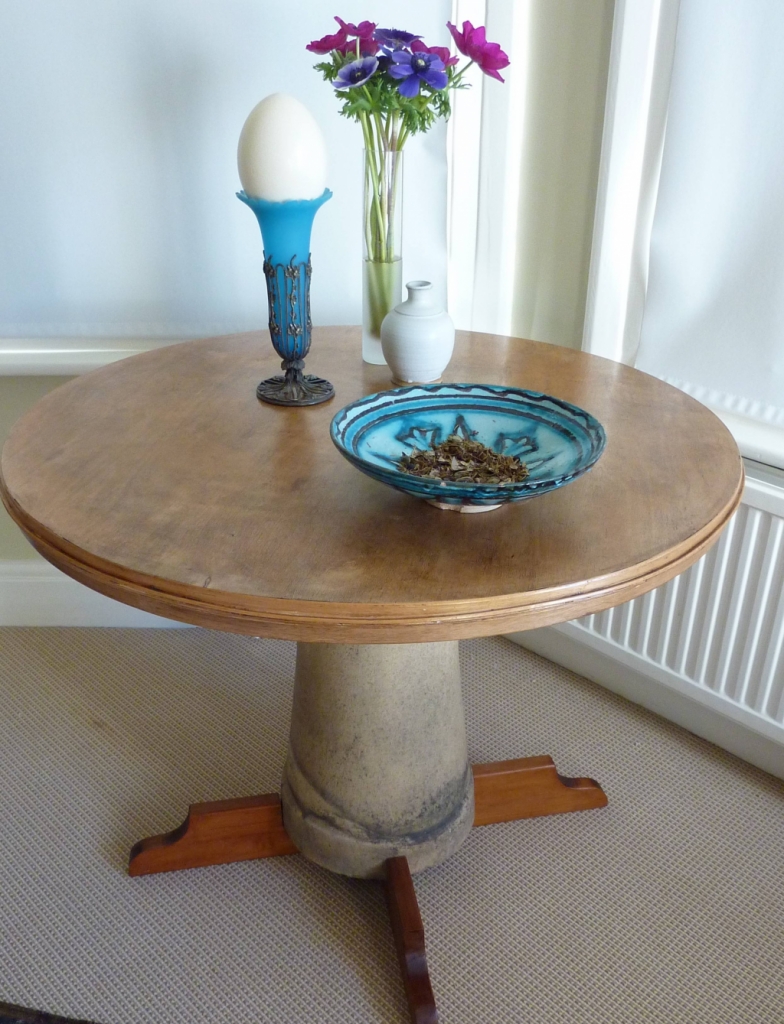 Chimney Pot Table
In the course of a loft conversion, the chimney pots were removed and since then have served all sorts of useful functions, including this table. Securing the top to the pot proved to be a challenge. The table has, inadvertantly, a rather Neaderthal look about it, and became known as the "Flintstones Table".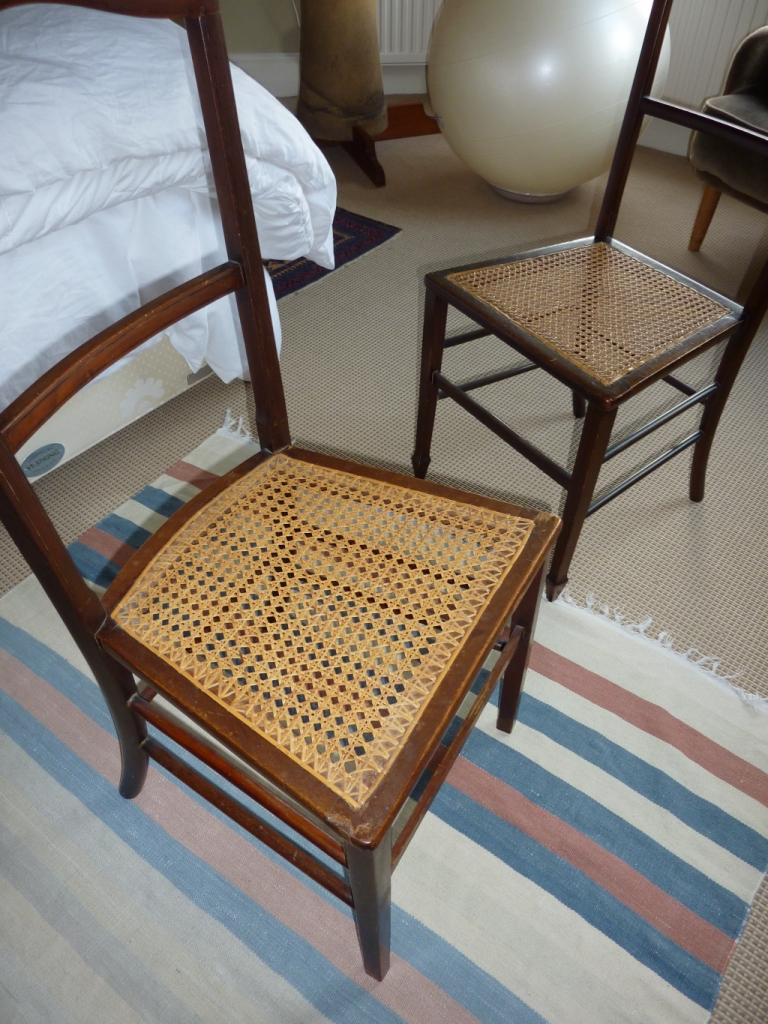 Re-caned chairs rescued from a skip
....and on the domestic front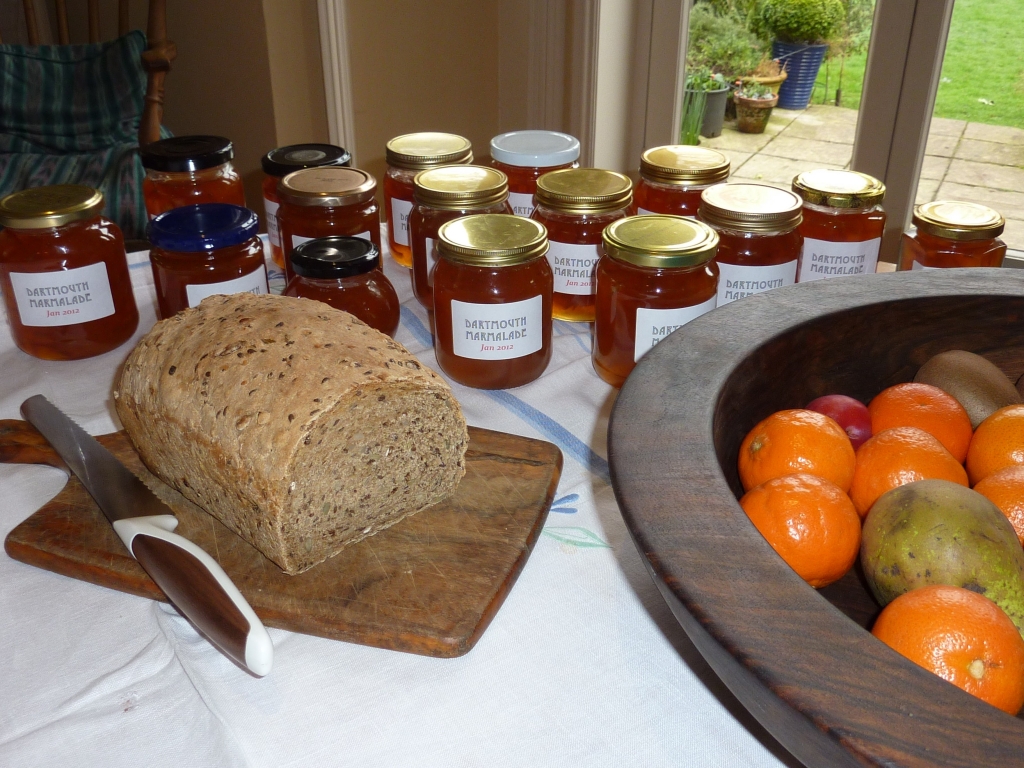 "Must Have" Bread and Jam !